Portrait, Boudoir, Glamour, Maternity Photographer
Why not surprise your significant other with some sexy, sassy Boudoir or Glamour images?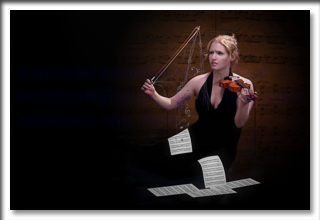 What a great gift it would make!
We also do standard portraits and offer special pricing on headshots for social networking sites.
If you are looking to save some money, and who isn't these days, ask us about our reduced sessions and fees.
Visit our Services page for more information.
Perhaps you have a special fantasy you would love to play out in a creative session, we would love to make your dream a reality.
We also do maternity sessions, which fall under Boudoir/Glamour, on our services page.
Feel free to contact us for any and all of your photographic needs, including photo restoration, editing and manipulating, no question is too big or too small, so contact us now!!!
Please visit our Services page for more details and pricing.
Sassy Women in YOU!
Alexa Studios is a showcased Owego, NY photographer on MarketingTool.com!
All content and images on this site are copyright of Alexa Studios, please do not link to or use anything from this site without permission!!